Give us your old clothes and help the needy
"A kind gesture can reach a wound that only compassion can heal." - Steve Maraboli
Surely, you have clothes at home that don't fit anymore - or just have a lot of old clothes piling up in a corner.
Here's what you need to do with that pile - donate them to someone who needs it more than you do.
A piece of garment or an old blanket - donated to someone in need, make their life a little better. This also promotes an environmentally-friendly concept of recycling.
Whatever it is that is of no use to you today, could be a memorable gift for someone else.
How does our donation policy work ?
Pile up all your old clothes and blankets - which is in usable condition and call us or drop in an email. We'll get the clothes picked up from your doorstep.
Your old clothes are washed, ironed and neatly packed like new - before they are sent to the people in need.
A small gesture of yours can make a difference in someone else's life who is not as privileged. Let's give them a reason to smile.
Let's make the world a better place with this simple gesture.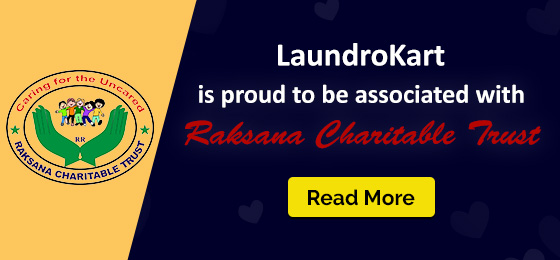 LaundroKart is privileged enough to have served some of the kids at Raksana Charitable Trust on 7th April 2018, Bangalore.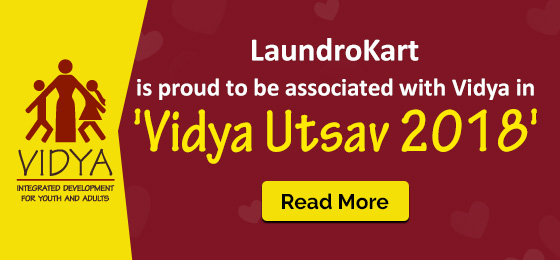 LaundroKart takes pride in being a part of Vidya Utsav 2018- 'AVESHA', held on 7th February 2018, Bangalore.